We've been on the road now for 8 weeks in our converted camper van. We are just over halfway through our 3 ½ month road trip. It's wild to reflect on this time and realize how much this just feels like our life now!
We left our home in Boston in mid-March, and after a few stops in the mid-west, we made our way to New Mexico. We spent the first leg of our trip (about 3 ½ weeks) in New Mexico and Northern Arizona (with a loop into SE Utah near Monument Valley).
Note: You don't need to take this long of a road trip to visit and enjoy these places!
As someone who's never really spent time in the desert (if a few days in Phoenix doesn't count), this was incredible to experience for our first few weeks of the journey.
I'm excited to share more about our time in New Mexico and northern Arizona with you. In this post, I'll share more about:
Our favorite places and activities
Things you may want to avoid (or do differently than we did)
Places we didn't get to visit, but would love to (all of which we've added to our list for a future trip)
Best Places to Road Trip Through New Mexico
During our time in New Mexico, our favorite places were:
White Sands National Park area
Albuquerque
Chaco Canyon National Historical Park
White Sands National Park Area
White Sands National Park is truly like no place else on earth (their tagline). White Sands is the home to the largest gypsum dune field in the world. Huge white sand dunes cover 275 square miles. It was incredibly beautiful.
Our dog, Madison thought that she was walking on huge piles of snow and kept trying to eat it!
While at White Sands, we recommend a few specific things:
Take the Scenic Drive: Drive the 8-mile Dunes Drive to take in the scenery and stop at all the scenic overlooks!
Go Hiking: We recommend the Backcountry Camping Trail (you don't have to camp to hike it) and the Interdune Trail! The longest trail is Alkali Flat Trail, which is 5 miles. We decided that was longer than we wanted to hike through sand dunes.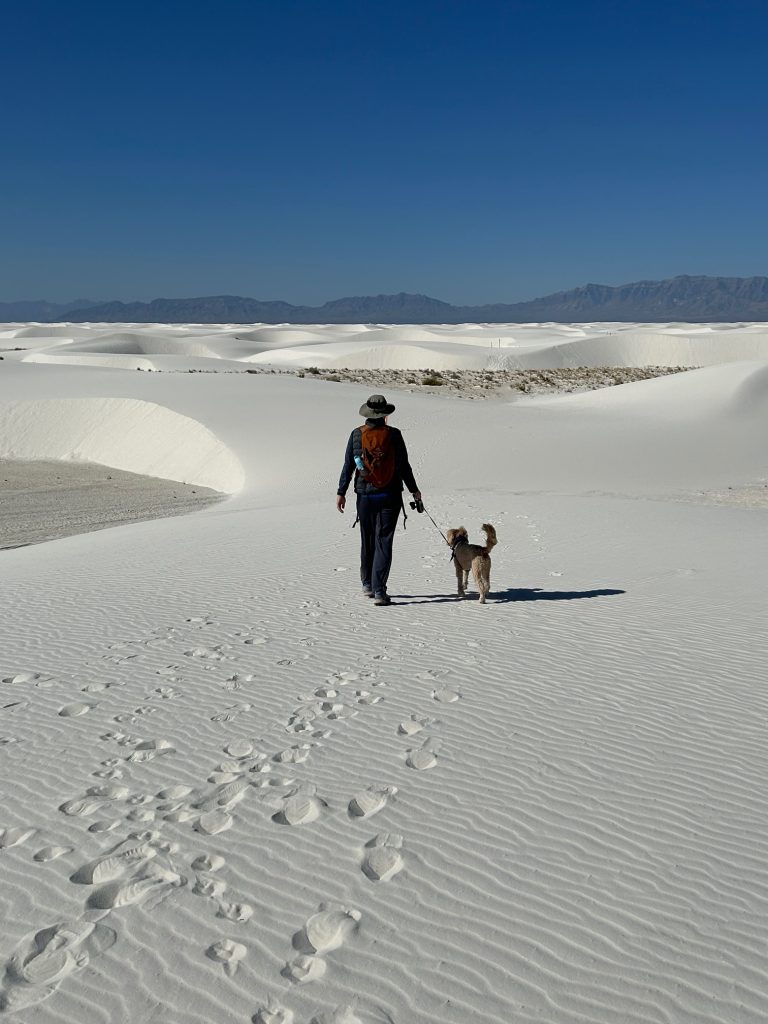 Have a picnic: Enjoy the scenery and have a picnic in one of these iconic picnic pavilions. We were staying on public lands during this part of the trip, so we came in here to make our pizza since there were plenty of picnic tables!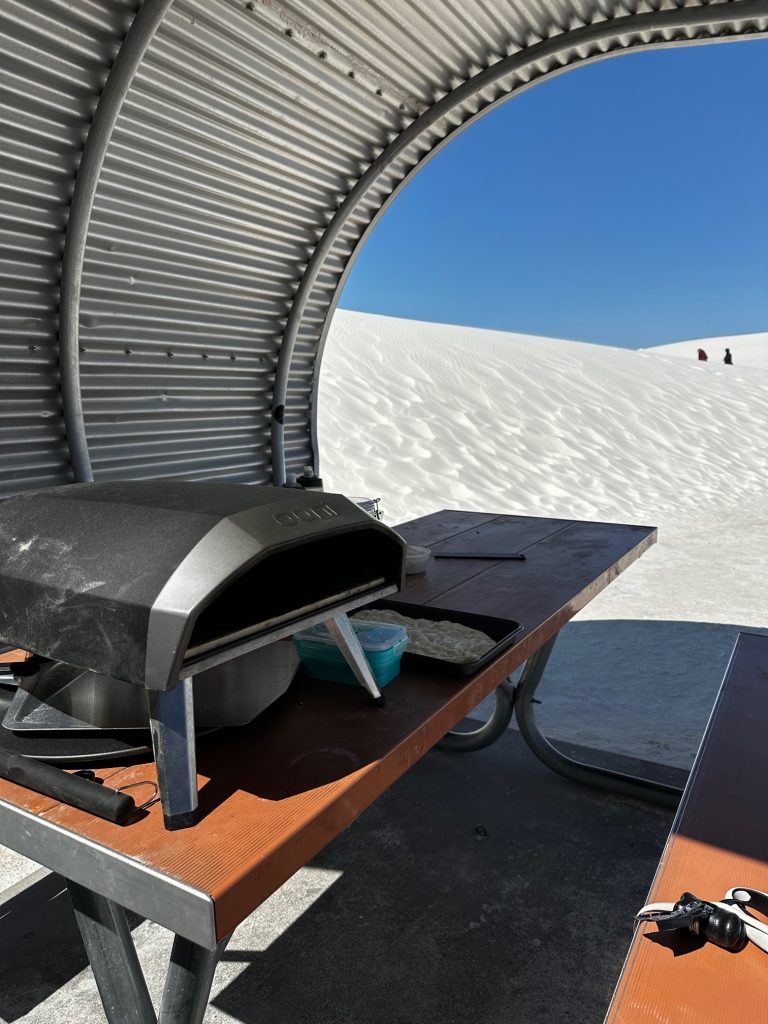 Take a day trip to Aguirre Springs near Las Cruces: Someone on our email list recommended this to us! We ended up hiking the Baylor Pass with incredible views of the Organ Mountains.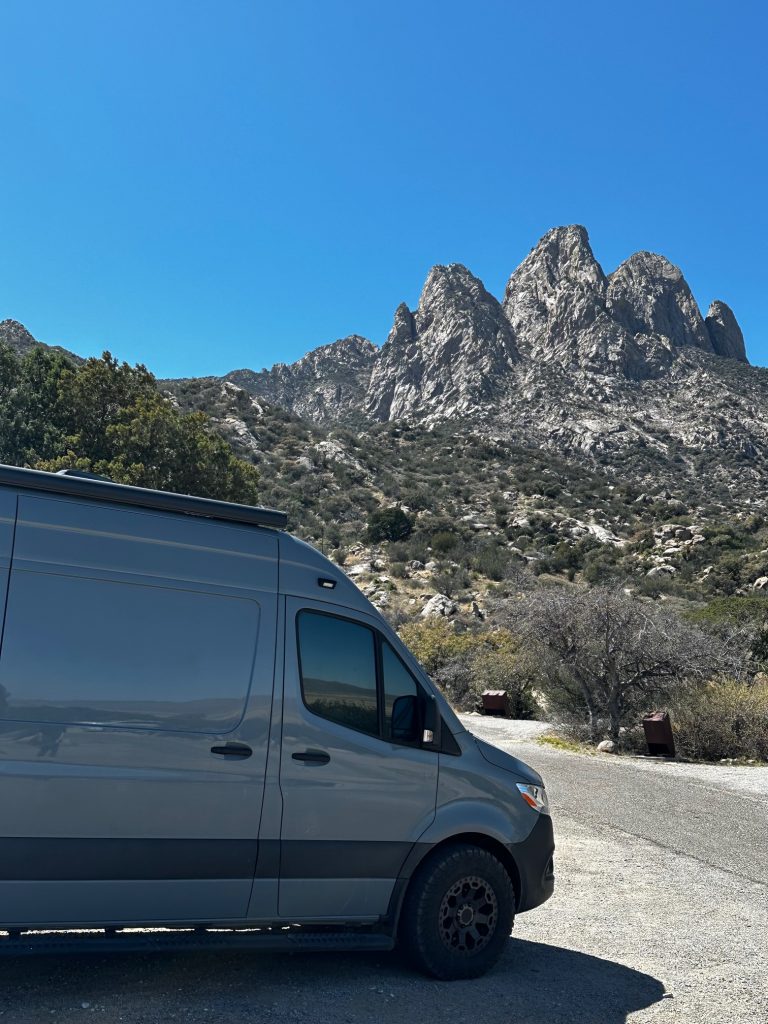 Albuquerque Area
We only spend one day in Albuquerque because we were invited to speak at ABQ's Choose FI Meet-up, which was a lot of fun!
On the way out of Albuquerque, we decided to drive to the top of Sandia Peak on the Sandia Crest Byway, which is over 10,000 feet above sea level. It was wild. Down in the city, the temperature was in the 60s. When we got to the top of Sandia Peak, there was a ton of snow – over 4 feet of it!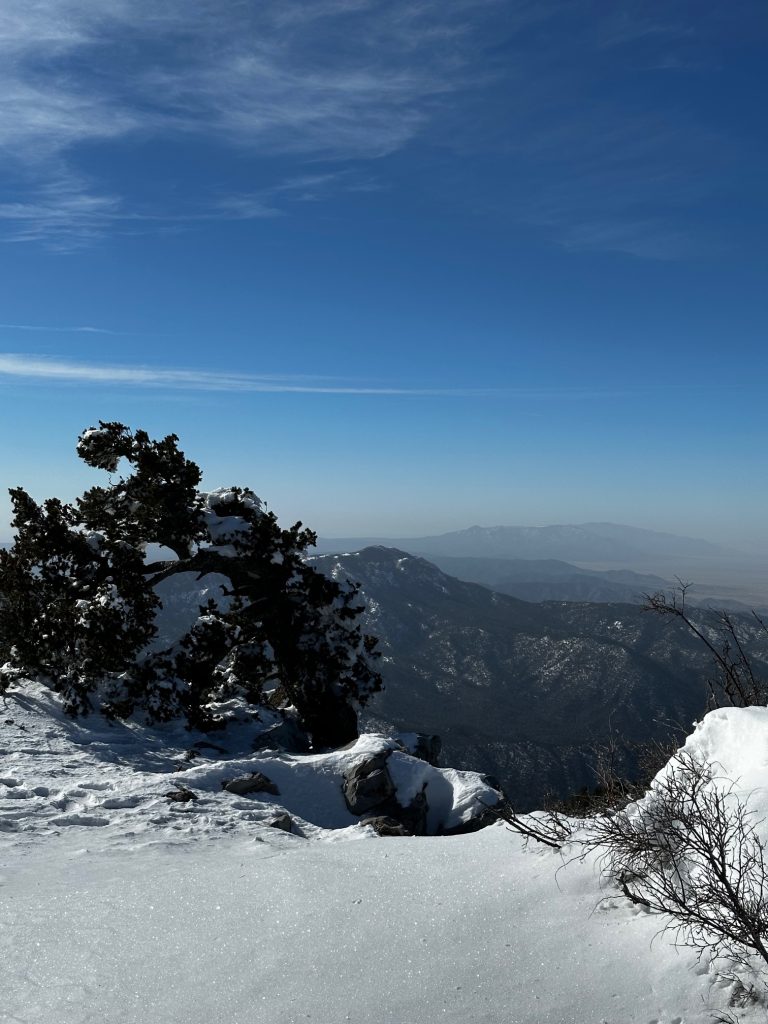 The views were incredible, and it was a really cool experience. If you'd rather not drive, you can also take the Sandia Aerial Tram.
We know that we didn't get to experience enough of Albuquerque, so we're already planning to return this fall for the International Balloon Fiesta!
Chaco Culture National Historical Park
We spent a few days exploring Chaco Culture National Historical Park in northwest New Mexico, located in Chaco Canyon. This place was incredible, and I'm not just saying that because I studied anthropology in college.
Corey loved it too and said he thought it was way cooler than Mesa Verde National Park.
We had the opportunity to see ruins of massive structures built by the Puebloan people between 850 and 1250 AD. The people that made up this thriving culture were the ancestors of the modern-day Pueblo, Hopi, and Navajo tribes.
We had the opportunity to take the scenic drive and to stop at all of the ruins. Unfortunately, we did not have the opportunity to do any hiking here because we both got sick and stayed holed up in the van for a few days. It's a beautiful area though and would highly recommend checking out the hiking trails.
Best Places to Road Trip through Northern Arizona
During our time in northern Arizona, our favorite places were:
The Monument Valley Area
Page
Sedona
Grand Canyon National Park
Monument Valley Area
Of all of the places we visited in Arizona, the Monument Valley area was our absolute favorite! Monument Valley is situated on Navajo tribal lands on the border of Arizona and Utah.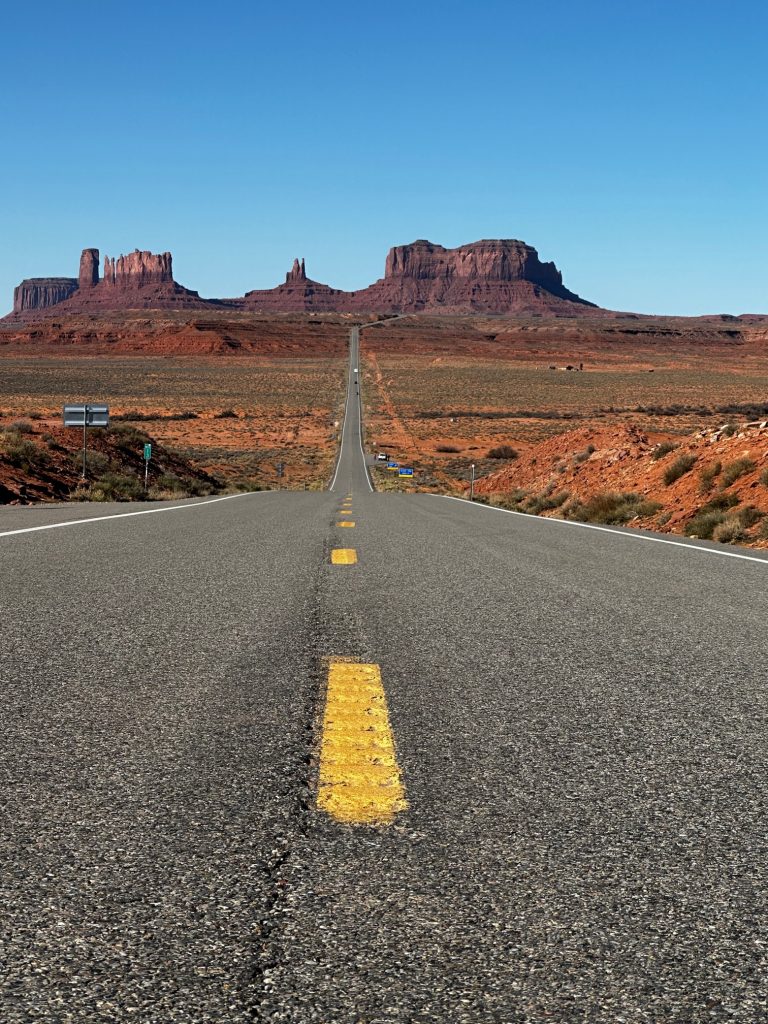 We'd highly recommend visiting the Monument Valley Navajo Tribal Park. While there, you can do a scenic drive and see some of the most beautiful and iconic rock formations.
While there, we recommend:
Driving the 17-mile scenic loop around and between the incredible buttes and mesas that make up monument valley. The road can be a bit rough, but it's passable with 2-wheel drive vehicles. If you are concerned about driving it, though, you can take a guided tour which also allows you to go off the scenic loop.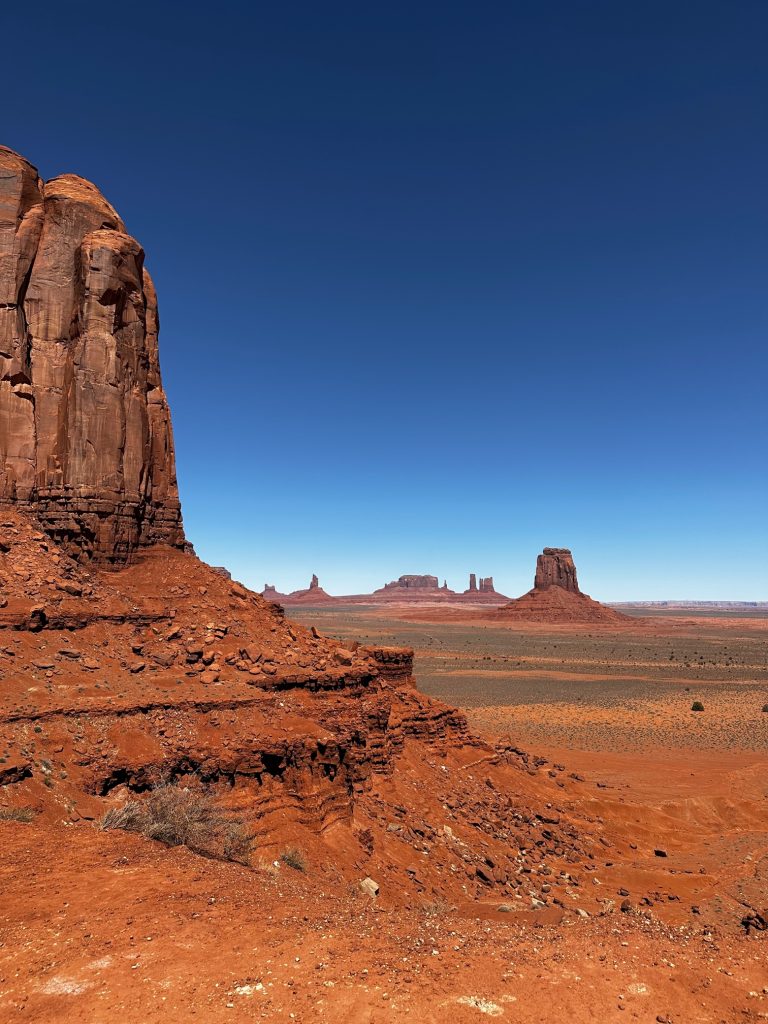 Hike the Wildcat Trail! This is one of the only hiking trails in the park. It's about 4.5 miles and allows you to hike around and near the rock formations! It was such a cool hike!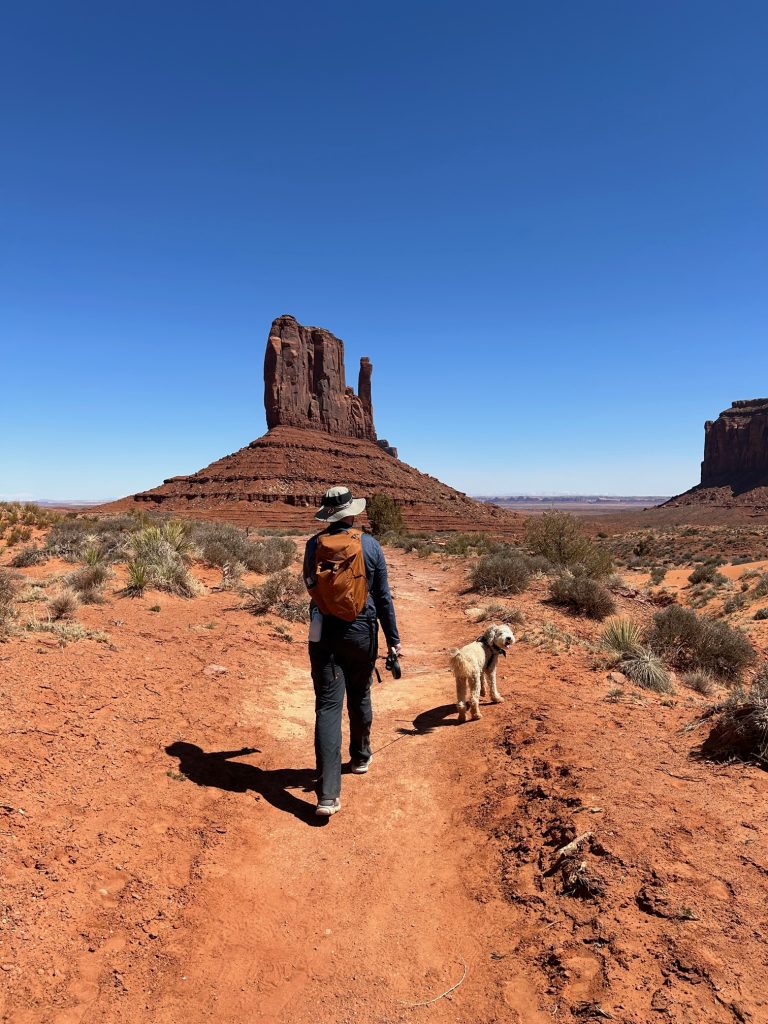 The Monument Valley area outside the official park is absolutely stunning as well! We'd highly recommend driving about 30 minutes north into Southeast Utah to experience some incredible scenery.
In Southeast Utah, we recommend visiting:
Visiting Gooseneck State Park: These entrenched canyons from the San Juan River are such a cool example of the erosion of a meandering river! You can also camp here right against the rim of the canyon!
Driving through Valley of the Gods Bureau of Land Management Area: This was so similar to monument valley with a 17-mile scenic drive to see incredible rock formations. You can also camp for free here!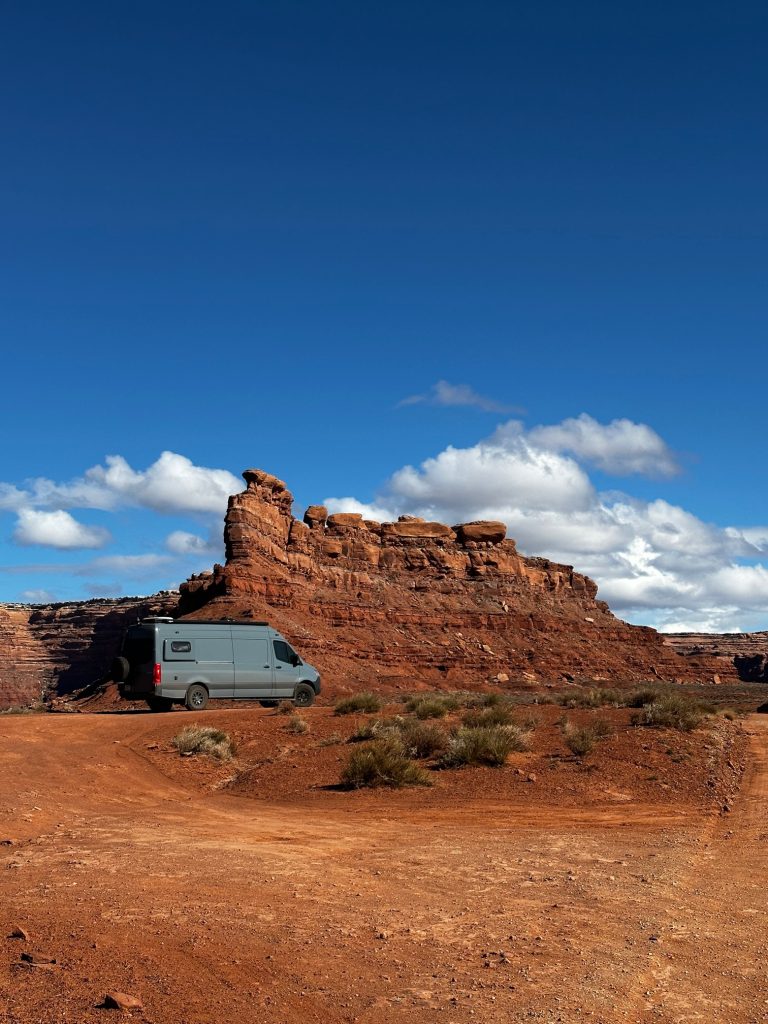 Exploring the Moki Dugway and Muley Point: The Moki Dugway is a perfectly safe road that was dug into the face of a cliff. Once you reach the top, you'll reach a beautiful vista that overlooks the Valley of the Gods. Then, drive a bit further to Muley Point and you'll get unrivaled views of the canyons, monument valley, and Navajo Mountain. You can also camp for free up here, but we were here in early April and it was too cold at high elevation.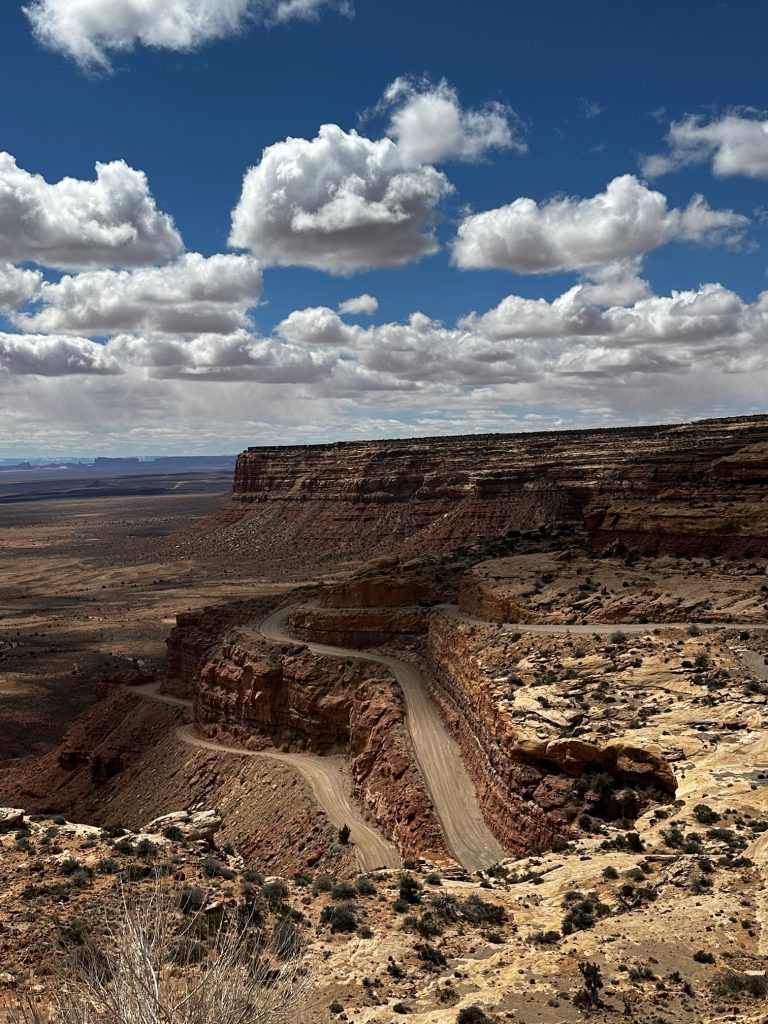 Page
We did a quick stopover in Page, AZ on our way to Sedona. We spent the morning and early afternoon here, and have a few recommendations for you!
Horseshoe Bend: Horseshoe bend is what's called an entrenched meander. Taking the path of least resistance, the river created a wide bend. It's an iconic site to see, and thus, there are many people there. We'd recommend visiting early in the morning to beat the crowds.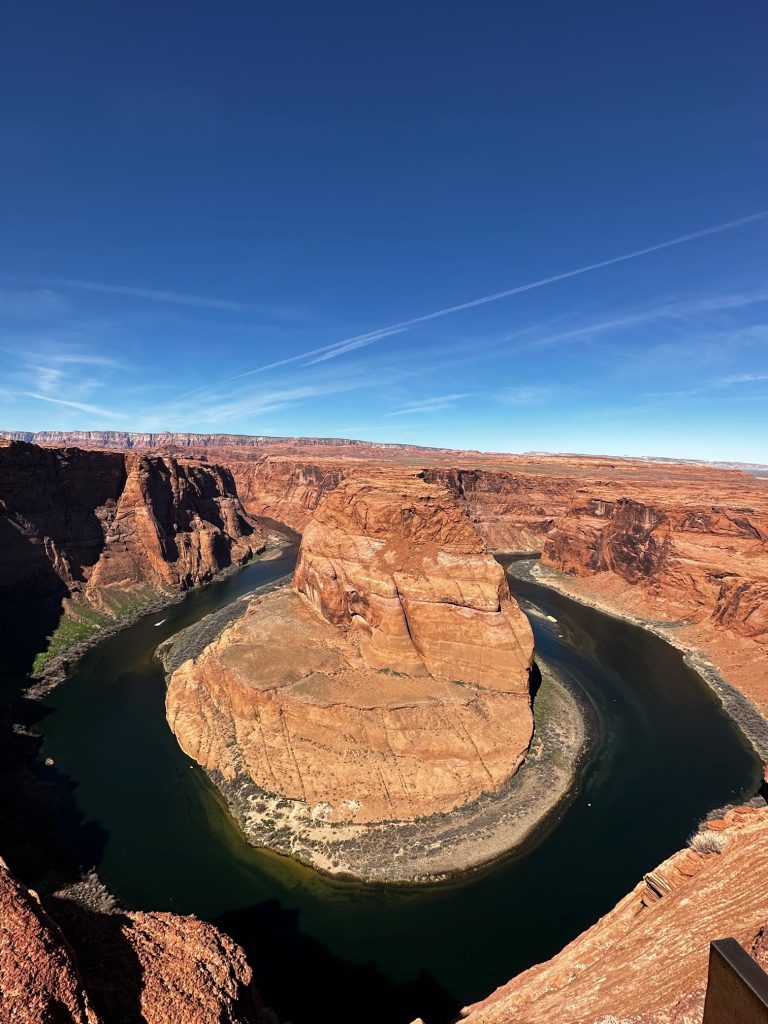 Antelope Canyon: You've likely seen photos of these beautiful slot canyons, but they are even better in person. These slot canyons are on Navajo land and are only accessible with a guided tour. We went with Antelope Canyon Tours. It was a beautiful tour, but the only downside was that this tour focused mostly on helping you capture great photos. There wasn't as much information about the canyon itself.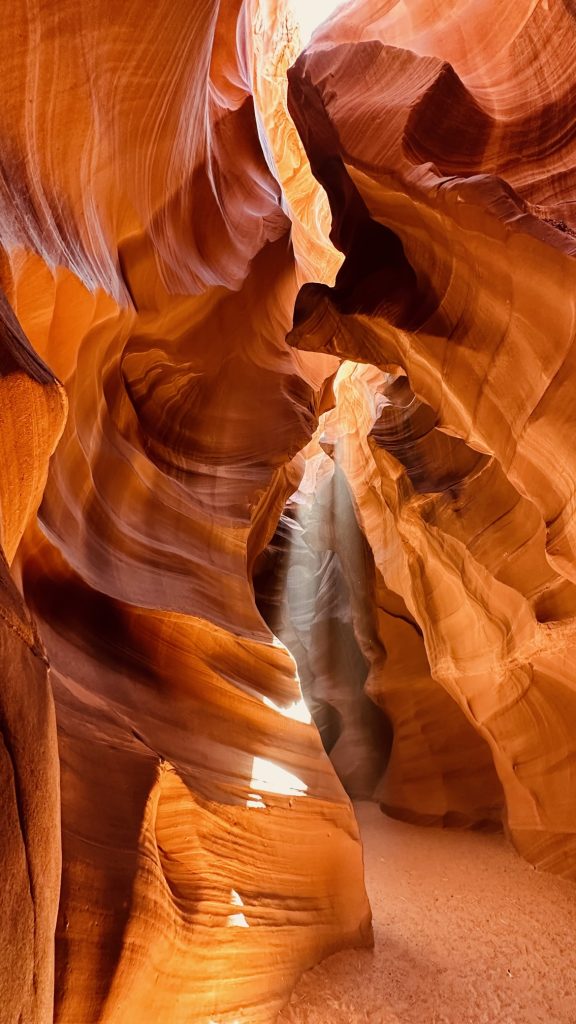 Sedona
Sedona is one of the most beautiful and picturesque places that we've ever visited. The only downside is that Sedona is incredibly popular, so unless you find things that are off the beaten path, you'll be doing them with tons of other people. I kept wishing that I could find the beauty of Sedona with one-third (or less) the number of people.
Spoiler Alert: Stay tuned for when I write about our time in Utah because there are places with this kind of beauty with much smaller crowds!
Here are just a few of the great things you can do in Sedona: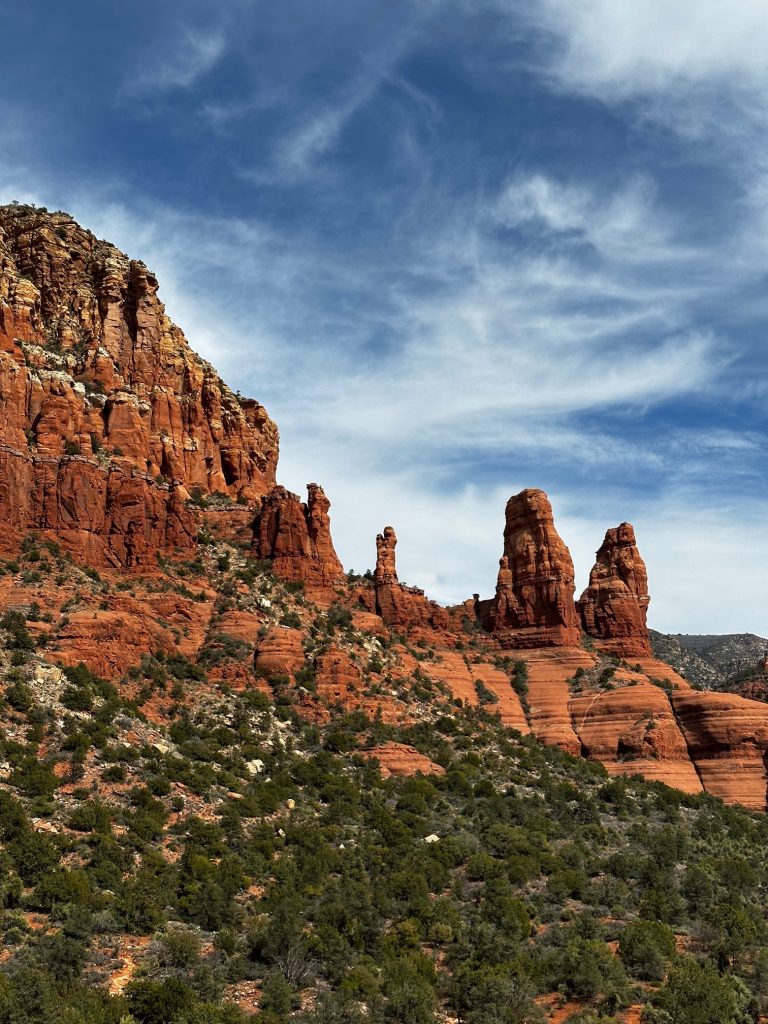 Take a hike: We'd encourage you to find off-the-beaten-path hikes that are NOT also OHV (off-highway vehicle) routes. There are SO MANY PEOPLE in Sedona to hike and a lot of roads for off-road vehicles, that it can be hard to find a peaceful trail. Our two favorite trails that we hiked were the Skywalker Trail and trails in the Cocks Comb area.
Visit the Crescent Moon Picnic Site: This was an incredibly beautiful place to walk along the water and get a great view of Cathedral Rock. If you are there on a hot day, this is also a great swimming hole!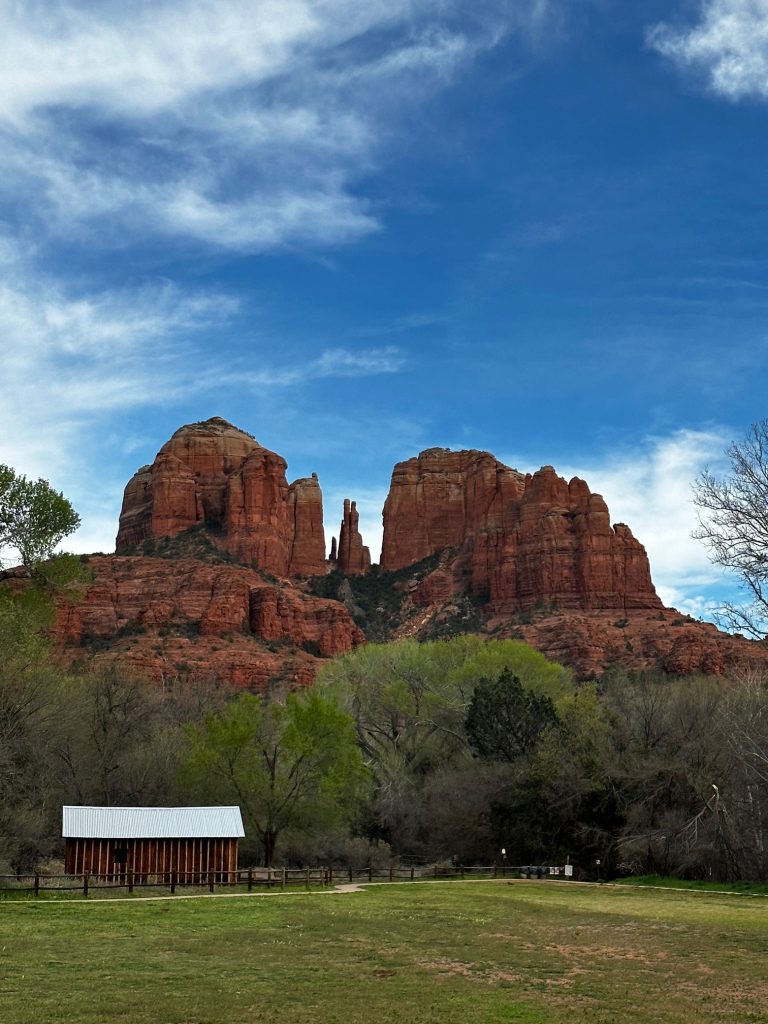 Grand Canyon National Park (South Rim)
We ended up stuck in Sedona for a few extra days because a part that we needed to repair our water pump got delayed, so we only had 4 days in the Grand Canyon. It turned out that this was the perfect amount of time to explore the south rim.
To be honest, it was amazing and incredibly grand. But, everything did start looking about the same after 4 days.
Here are a few things we'd recommend doing:
Explore the Rim Trails: You can explore these trails in a number of ways – walking, taking a shuttle, or biking. We did all three, but our absolute favorite was the day we rented e-bikes to explore the rim! We are so glad we had e-bikes because there were some steep hills. The e-bike rental was a bit pricey but totally worth it to us.
Do the Scenic Drive to Desert Watchtower: This is the only part of the rim that you can drive on your own. For the rest, you have to walk or take shuttles. This was a beautiful drive with a number of overlooks and short hikes along the way.
Hike below the rim: We would recommend hiking below the rim, but we would not recommend doing it on the trail that we did. We did the Hermit Trail that leaves from Hermit's Rest mostly because it was the only trail that said it was totally clear of snow. Turns out, this is one of the more difficult trails. It was grueling. If you decide you want to hike below the rim, we'd encourage you to try the Bright Angel or the South Kaibab trails first. Both of these trails are better maintained and less steep than the one we did.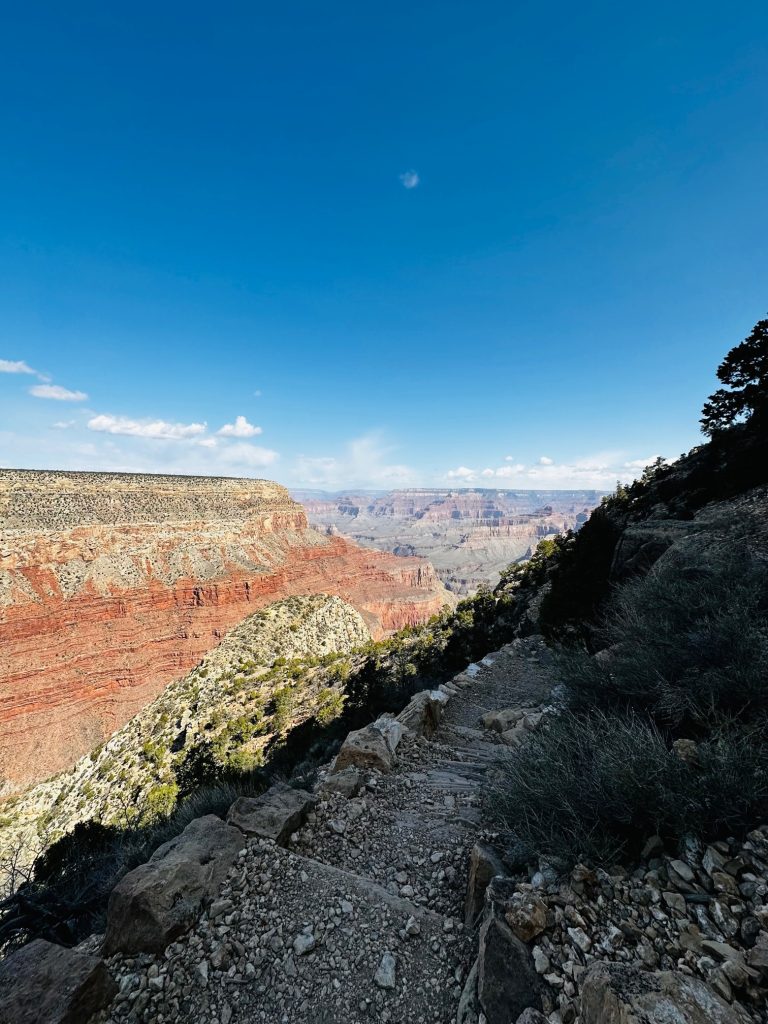 What to Avoid in New Mexico and Northern Arizona
Overall, we had a wonderful time in New Mexico and Northern Arizona! But, there are a few things that we'd encourage you to avoid. I feel pretty great that this list only has three things on it. We enjoyed almost everything else we did.
The International UFO Museum in Roswell, NM: To be honest, we were visiting this ironically and were hoping that it would be more informative and interesting than it actually was. If you want to say you've gone there, go. Otherwise, skip it.
The Devil's Bridge Hike in Sedona, AZ: This is the largest natural sandstone bridge in the Sedona area, but we were expecting it to be a lot more impressive. We actually did this hike on our first day in Sedona before we realized just how many people are in Sedona to hike. There were at least one hundred people waiting in line to get their picture taken on top of the bridge. We snapped a quick photo of the bridge while someone was walking off, and we were good to go.
Jerome, AZ: Jerome is apparently the largest ghost town in the United States. However, it wasn't abandoned until the 1950s, so it mostly just has boarded-up buildings and broken-down vehicles to show its ghost town status. To be clear, you can go to Jerome to visit its art and wine scene. Just don't be excited about the fact that it's a "ghost town," or you'll be in for a letdown.
What We've Added to Future Itineraries
Whenever we travel somewhere, we always learn about new places we'd love to go! We often try to have a flexible itinerary, so that we can check out the things we learn about. When we don't have time to do them all, we add them to the list for future trips!
Here are the places we didn't get to go to, but would love to in the future:
Enjoy Your New Mexico and Arizona Road-Trip
We hope that you found helpful information to help you plan your own New Mexico and Arizona road trip! You don't need to take a 3-week road trip to go to any or all of these amazing places!
We love being location-independent entrepreneurs so that we can travel for long periods of time in our campervan. But, you can do many of these things in a 1-2 week trip, and we'd highly recommend it. Be warned though… it will give you a taste and leave in wanting more!
Where are your favorite places in New Mexico and Northern Arizona? What are we missing on this list?