Slow FI Interview Series
We only get one life and we want to take full advantage of every opportunity. We do this by achieving incremental financial freedom along the way.
This defines our journey to financial independence.
We are both:
Striving for financial independence, where our passive income will cover our everyday expenses indefinitely.
Enjoying the journey along the way. We believe that the journey should be as remarkable as the destination.
Our approach to financial independence is summarized in one term that we have coined – Slow FI.
Defining Slow FI:
When someone utilizes the incremental financial freedom they gain along the journey to financial independence to live happier and healthier lives, do better work, and build strong relationships. 
We believe everyone should know about this idea.
To help spread awareness, we are sharing both our story on this site and interviewing others who living remarkable lives and achieving incremental financial freedom along their journeys.
We hope by reading the following stories of real people making intentional choices to improve their lives, you will be inspired to take action to improve your life.
Slowing Down to Enjoy Life
Financial Independence is NOT about achieving early retirement as quickly as possible. Despite popularized stories, we believe in an alternative narrative. Our journey focuses on discovering our values, envisioning our ideal lives, and aligning our daily lives with that vision along the way.
Read more about our decision to slow down.
Inspirational Interviews from Ordinary People
Discovering Your Ideal Life Through
Full-Time Travel
with Wanderlust Wendy
After living what people told her was the American dream, Wendy and her husband decided to leave their high-paying 9-to-5 jobs and search for adventure. Wendy and her husband lived a nomadic lifestyle for about a year before deciding to stay put in Vietnam. 
Learn how Wendy took advantage of full-time travel.
When to Quit Your Side Hustle
with Josh Overmyer
Josh used to be focused on reaching financial independence as quickly as possible. He could have continued on this path, but he decided to make a shift in his life. 
Learn why Josh decided to quit his side hustle and how it helped him in the long run.
Coast to Financial Independence
through Semi-Retirement
with Michelle from Frugality and Freedom
Michelle is a semi-retired woman in her mid-30s from Australia. She's an avid traveler and has visited 40 countries in the past 12 years. It was her love for travel that pushed her to consider semi-retirement.
Learn why you might want to consider semi-retirement.
How to Balance Work and Family
with Mr. GovWorker
Mr. and Mrs. GovWorker live in the midwest. They both work government jobs and have three kids, ages 3-to-11. Their decision to pursue FI came when they realized that they were already more than halfway to FI and would love the extra time to enjoy life together. 
Learn why Mrs. GovWorker decided to work part-time.
Trading Money for Time
with Angela from Tread Lightly, Retire Early
Angela began trading money for more time after the birth of her child. She chose to work part-time after growing their family and does not regret it. Surprisingly, this decision has shortened their timeline to achieve financial independence.
Read more about Angela's decision to trade money for time.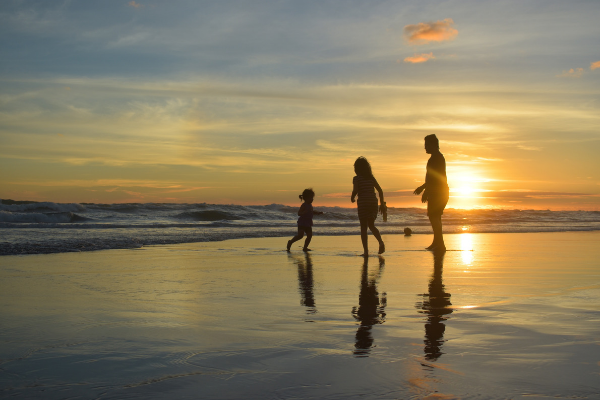 Benefits of NOT Climbing the Corporate Ladder
with Chris Roane from Money Stir
Chris made an unusual decision to accept a lower-paying job, so that he'd be able to do work he would enjoy more. Within a few years, Chris took a giant leap forward in his career, making more than when he left his original position.
Learn how to taking a job that he enjoyed helped Chris with his career.
Striking a Better Balance between
Spending and Saving
with Gwen from Fiery Millennials
Gwen experimented with side hustles and self-employment before returning to full-time work. She recently made a decision to cut back on her side hustles and focus her time and energy into a few areas. She also is finding a better balance for herself on saving and spending.
Read more about Gwen's decision to slow down.
Taking Baby Steps to Self-Employment
with Lance from Money Manifesto
Lance did not enjoy his day job. Over the course of several years, he made several minor changes to his life to get him closer to self employment. The incremental freedom he received along the way empowered him to make the next step, and then the next.
Learn how to take incremental steps to self-employment.
Why Take a Mini-Retirement
with Radical FIRE
M from Radical FIRE negotiated a unique work-life balance with her employer. She figured out how to take a mini-retirement, going on an unpaid leave of absence to travel.
Learn why and how to take a mini-retirement.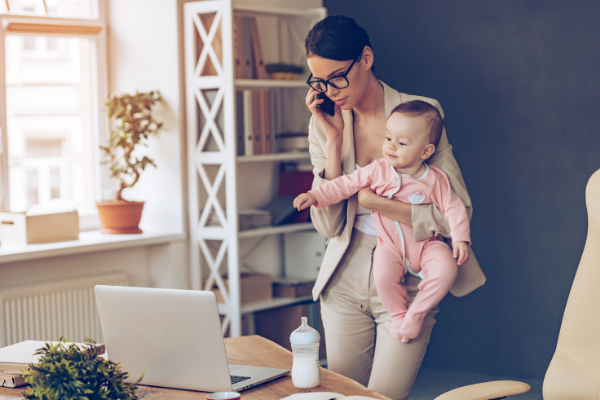 Fitting Side Hustles into a Busy Life
with Michelle from Savvy History
Michelle from Savvy History shares her story about how she quit a few of her side hustles when her son was born. But she didn't give up side hustling altogether.
Find out how you can fit side hustles into your busy life.
Life as a Self-Employed Digital Nomad
with Kevin Udy
Kevin Udy shares his decision to pursue a digital nomad lifestyle. Kevin details what caused him to pursue a change, describes what his daily routine looks like, and talks about how this change allows him a more fulfilling life.
Read more about Kevin's digital nomad lifestyle.
Do you want more inspiration to help you determine the best path to financial independence? Subscribe to our newsletter below and hear more about our story.