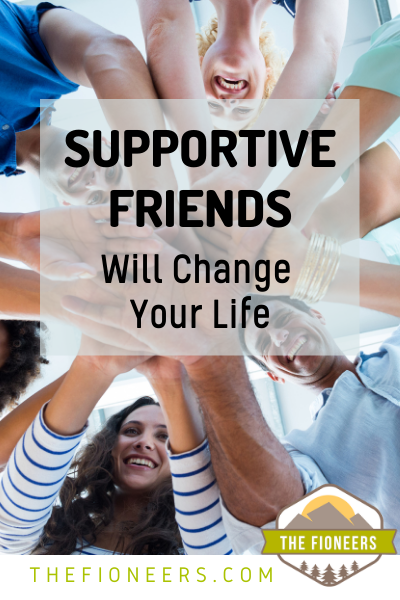 The hardest thing for me about working in human resources, particularly in a small organization, was that I always felt isolated. If I didn't have a supervisor that I could speak openly with and that I knew had my back, I felt like an island.
In HR, so many things were confidential. That meant that if I was experiencing a challenge, it was very likely that I could only talk about it with particular people. Often, this was my supervisor or other executives. Not surprisingly, most didn't have the time or patience. And, I didn't particularly want to go to them for support.
To be honest, this is one of the original reasons why I decided HR wasn't a long-term career path for me. I didn't want to be the lone wolf trying to navigate complicated circumstances.
At the same time, I had no idea what a strong community of support for my HR career would have looked like.
I had amazing friends and a supportive partner, but they didn't always get it. I didn't yet understand what a community of support for different areas of my life could actually look like.
When I started my blog and my business, everything shifted. I started to reach out to other bloggers and entrepreneurs. It started by connecting on social media. We would read and comment on each other's blogs. Then, we started reaching out to each other with questions.
Later, I started a monthly virtual book club with four amazing women in the personal finance space. One of these women was on a path to starting a similar coaching business.
We decided to take part in an annual planning program together as accountability partners. After that wrapped up, we decided to continue meeting on a weekly basis to discuss our goals, progress, and challenges.
I used to think I had to figure everything out myself through online research or trial and error. Now, I've seen how transformational being embedded in a community can truly be.
I recently listened to a podcast episode with Dr. Kerry Ann Rockquemore, who is one of my favorite voices in the self-improvement space. She talked about embedding yourself in a "wolfpack" for every goal you have. This means finding a community of people who are on a similar path or who might be slightly further along toward the goal. This community can support you and push you forward.
Most importantly, building a strong support system doesn't just apply to our work. It can apply to anything: mental health, physical health, hobbies, finances, etc.
I am now working to build up communities of support for many different aspects of my life.
Supportive Friends Impact Different Areas of Life
In my coaching programs, I encourage people to think about their level of satisfaction in 6 core areas of their lives:
Work
Finances
Relationships and Love
Mental and Physical Well-being
Curiosity and Growth
Fun and Play
We can benefit from having supportive friends in every one of these areas!
Here are a few ways I've built up my friends that support different areas of my life:
Taking courses (work, fun, growth)
Working with a coach (work, growth)
Meeting with an accountability partner (work, growth)
Participating in a mastermind (work, growth)
Building up a small, tight-knit group of friends (relationships, fun)
Weekly therapy sessions (health)
Participating in theme-specific communities on social media (finances, work, health, growth, fun)
Participating in an online membership about a particular topic (work, growth, health)
An accountability group focused on our health and fitness-related goals (health)
These are only a few examples of communities that you could have for your journey.
Other options include:
Finding a mentor
Having regular medical appointments for chronic health issues
Support groups focused on a particular goal or challenge, such as recovery from addiction or health limitations
Clubs or organizations focused on a particular activity or topic of interest
Affinity groups focused on a particular demographic characteristic (race, gender, gender identity, sexual orientation, ability, etc.)
5 Benefits of Creating Supportive Friendships
There are so many amazing things about having supportive friends. I may only be scratching the surface as well. Here are the benefits that I've experienced so far.
1. Knowledge
I used to think that I needed to figure everything out myself. I thought I could research everything on my own, try it out, and then adjust. I've now come to see that this can be a long and painful process.
When you embed yourself into a community, you get to learn from the successes and challenges that others have faced. You don't need to rely on trial and error. When I started my coaching business last year, I took a course that focused on marketing and sales. It provided me with incredibly helpful info that would have taken a lot longer to find myself. I also worked with a coach who could provide me with immediate thoughts and feedback, as I worked through the full process.
I could have spent many months researching every detail and figuring it out on my own. Luckily, I didn't have to do that. I went from having an idea to launching my coaching in 90-days because I was able to tap into the knowledge of an expert.
2. Getting Unstuck
When I'm working on something by myself, I can easily become paralyzed by all the ideas and all the actions that I need to take. Being part of a community can help me in so many ways to get unstuck.
Sometimes, when I think about things in too general of terms, a simple question can help me dig deeper to understand what I need to actually do next.
Other times, I might be stuck iterating on one idea. A community can help by sharing kind and honest feedback and brainstorming new ideas together.
Finally, sometimes our fears and insecurities hold us back. The community can help us work through these limiting beliefs and provide us with the encouragement we need to move forward.
For example, I have an accountability partner who I meet with on a weekly basis. If it ever feels like the conversation isn't flowing about what we're working on, we ask a simple question: "Where are you stuck this week?"
This question allows us to ask for support on exactly what we need.
It's no coincidence that this is the core question that guides my mastermind groups as well.
3. Accountability
Sometimes, accountability is an explicit part of a community of support. For example, I participate in a mastermind group with a few other coaches through Online Impact. This group has agreed to do a weekly accountability thread in Slack. Every Monday, we post our focus areas for the week.
Sometimes, communities don't have an explicit expectation to hold each other accountable. Even when that's the case, I find that being part of a community of support helps me stay accountable to myself.
When I'm part of a community, I find that I want to have something valuable to add to the conversation. I want to demonstrate that I'm making progress so that I can provide value to others. This helps me to stay focused on my goals.
4. Celebration
Another benefit of being part of a community and building supportive friendships is that you get to celebrate together! We get to celebrate when someone crushes a goal, reaches a new milestone, signs on a new client, creates a new course, writes a new book, etc.
But, I'm not just talking about the large visible successes either. I'm talking about the small, often invisible wins. It's the small daily actions – the inputs – that we celebrate! These include:
Doing something that feels REALLY hard
Responding to something that usually brings out our worst in a kinder way
Sticking with a habit
Shifting our mindset or working through a limiting belief
Asking for help when we need it
Setting a boundary
Taking a break when we need one
Being kind to ourselves
This is why we don't just celebrate when big things happen. I am in multiple groups that prompt us to share our weekly wins, regardless of how big or small they are, so that we can celebrate together.
5. Building your own Confidence
When I first started to intentionally embed myself into communities of support, I didn't expect that it would help me build my own confidence. I expected that the encouragement and ideas from others would help.
I was surprised to find that the simple act of helping others is extremely confidence-boosting. There are so many different reasons for this.
Helping others has helped me realize how much I actually know about a topic
After realizing that I have such a high level of confidence in the other members of my group, I realized that I can apply this level of confidence to myself.
After providing encouragement and insight to help others, my inner voice started to echo the same tone of encouragement.
Practical Steps to Find Supportive Friends
Because I appreciate my communities so much, I often talk about being part of a mastermind or meeting with an accountability partner. The first question people always ask is, "How did you find a mastermind (or accountability partner)?"
I will posit that it's not quite as complicated as you might expect. Yet, it does require time, effort, intentionality, and, sometimes, financial resources.
1. Determine Your Top Priorities
You don't need to build up a community of support for every area of your life all at once. I'd encourage you to determine your top priorities. Are you looking for new friends? To focus on your mental health? To build a business? To learn a new skill?
Start by choosing 1-3 places where you want to focus your efforts.
A year after we moved to Boston, our initial friends moved away. That year, I decided it was time to make some new friends. That meant that I focused on saying yes to gatherings, going out of my way to meet new people at gatherings, and inviting people out for coffee. This led us to build a very strong group of friends.
A few years ago, I focused on improving my mental and emotional health. That year, I started meeting weekly with a therapist.
In 2019, when I wanted to focus on minimalism, I joined a Facebook group focused on minimalism. They were running a minimalist challenge at the time, so every day people would share tips and photos of the things they were letting go of.
To focus on building up my business, I've utilized a number of different communities of support. I've worked with a coach. My accountability partner and I meet on a weekly basis. I also recently joined a new mastermind with other coaches. I'm also part of a few online forums for coaches where people ask questions and share wins.
2. Research Different Ways to Build Community
There are so many different ways to find supportive friends. It could all start with a simple google search.
Here are a few ideas to get you started:
Ask someone you know who has a similar goal what resources they have tapped into
Find a therapist or other medical professional
Join a Facebook group around a particular topic (AND actively participate by responding to questions or asking questions yourself)
Attend local or virtual events focused on topics of interest
Attend or start a book club
Seek out coaching programs, courses, or membership sites where you'll have the opportunity to learn and meet others with similar goals
Start a blog or social media account about the topic of interest and start connecting with others (or just interact with them as yourself!)
3. Open Yourself Up to Connections
Proactively opening yourself up to connections can be really challenging, especially if you haven't done this before. The discomfort is totally worth it.
Here are a few strategies to help you start opening yourself up for connections:
Start sharing what you are doing and learning with friends or on social media. People can't reach out to provide support if they don't know what you are doing.
When you find someone who is doing something interesting, reach out and ask a specific question. Or, share your thoughts if something they said resonates with you.
When you meet someone you want to get to know a bit more, start to engage with them a bit more. This can be done in any way – social media, email, or inviting them for a virtual coffee date. Once COVID is over, we can even see them in person!
Sign up for a coaching program, course, or support group that will set you up with an accountability partner, mastermind group, or another type of support group.
Supportive Friends Can Push you Farther and Faster
If you told me two years ago that I'd be a business owner and that I'd no longer be traditionally employed, I would have laughed at you. That seemed like such a far-fetched goal.
Without so many supportive friends pushing me, I would have never gotten here. My therapist helped me recover from burnout. A book club helped me dream big about what kind of work I would truly love doing. An annual planning retreat helped me to articulate that I wanted to become a coach and put action steps in place. I worked with a coach who helped me to learn how to market my business and overcome my fears. My accountability partner helps me stay on track, helps me get unstuck, and celebrates the smallest of accomplishments.
Now, I know how building a community of support can help to push me farther and faster than I could have possibly imagined.
What's keeping you from identifying supportive friends to help you reach your goals?